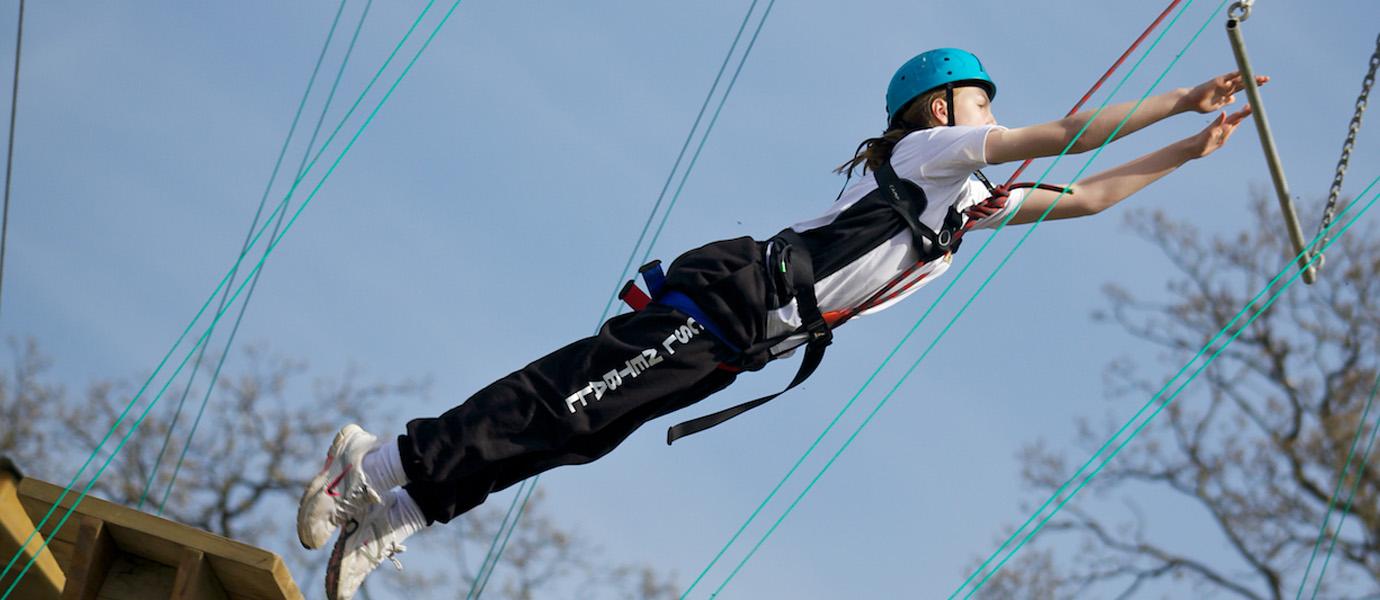 Our junior netball tournament weekends at Condover Hall provide the perfect mix of fixtures and team bonding activities set within the grounds, inside the Mansion House and at our on-site activity lake. Here is what your Junior Netball itinerary will look like.

While groups will receive their final itinerary two weeks prior to departure, we have highlighted an example itinerary of your weekend with us at our flagship centre. Activities are all open and available on a drop-in basis, so teams don't need to pick their activity choices before they go.
Our instructors are trained in all of our land-based activities and groups will enjoy the benefit of having their own instructor for the duration of your stay building fantastic rapport, confidence and team cohesion. Watersports and specialist activities have their own qualified instructors providing tuition and guidance.
Sample itinerary – Condover Hall
Friday afternoon | Explore the estate before dinner
Take the chance to look around the Condover Hall grounds before settling down for a hearty dinner in preparation for the weekend ahead.
Friday evening | Get to know your competitors
Meet your rival school teams and undertake an assortment of activities while an H.C. Tournaments representative briefs your Party Leader on the format of the weekend.
Saturday morning & afternoon | Netball tournament & adventure activities
Let the netball games begin! Teams will play a morning or afternoon choc-full of matches and when not playing in the round-robin games, students can take advantage of a whole host of other exciting activities in and around the grounds.
Saturday evening | Entertainment & relaxation
A chance for everyone to let their hair down after a hard day's play. Students can enjoy a silent disco; while you head off to the bar to relax for a cheese and wine evening, swapping notes and making contact with the other adults.
Sunday morning | Netball, activities & prize presentation
Enjoy a final morning of netball, or have a go at some of the exciting activities you didn't have time to try out on Saturday. Winners receive their prizes at the presentation ceremony.
To find out more about our junior netball tournament weekends and check the latest availability, simply call our JCA netball team on 01273 647 200 or fill in our quick enquiry form below!