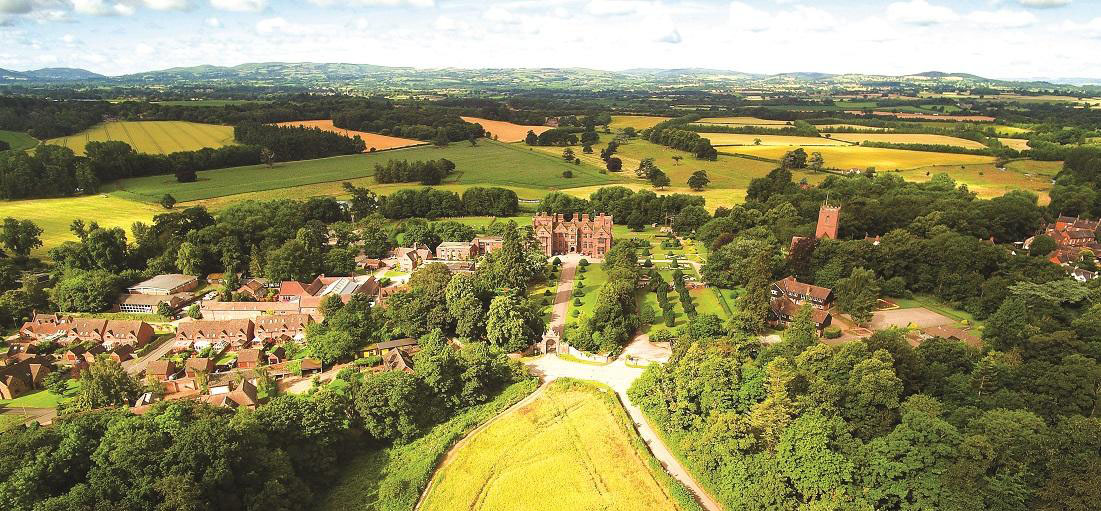 The Condover village
The earliest records describe the Saxon village of Condover as a rural manor, forming part of the estate of Roger De Montfort, Earl of Shrewsbury. It returned to the crown when his son, the 3rd Earl, rose against Henry I and was deprived of his honours in 1102.
Civil feuds gave Condover a chequered career in which it repeatedly returned to the crown, but in 1226 Henry III left the estate to his half-sister Joan who married Llewellyn Lorwerth. Subsequently, it was confiscated and given back by the Crown, until 1238 when it was granted to Henry De Hastings.
John De Hastings parted with it in 1284 to Edward I's Chancellor, Bishop Burnell. In the 15th century, it passed, through lack of male descent, to the Lovells, the last of whom was 'Lovell the Dog' of the Lancashire rhyme.
Building the hall
The mansion house, as seen today, was built for Thomas Owen, purportedly by Walter Hancock, a distinguished Shropshire mason from Much Wenlock. The current house was not completed until 1598, the year of his death and possibly finally completed by his son, Sir Roger Owen.
The Hall remained in the hands of the Owen family for many years. In 1804 Nicholas Smyth Owen died. The estate and the Hall were left to Edward Pemberton, who was N S Owen's cousin, who took the name Owen. He died in 1863 and Condover went to his cousin, Thomas Cholmondley.
Unfortunately, Thomas died in 1864 whilst on honeymoon. The estate then passed to his brother Reginald Cholmondley, in whose possession the estate remained until his death in 1896 when the estate was sold to Mr E B Fielden.
The Fielden's had cotton mills in Todmorden, Lancashire and Mr Fielden was Tory MP for the central division of Manchester, for many years.
Famous Visitors To Condover Hall
Over the centuries many famous people have visited and enjoyed Condover Hall. These include Clive of India who rented the house during the early 1700s and the American writer Mark Twain (1835 – 1910) who visited the house in 1873 and 1879.
Two new teaching blocks were opened by the Duke of Westminster and the late Princess of Wales respectively.
After a multi-million-pound development investment, Condover Hall was re-opened in May 2011, providing thousands of children and adults with unrivalled activity-based experiences that they are eager to repeat again.