Read all about it!
To provide you with a fresh insight into the new developments and improvements at our UK activity centres, we have put together a series of brochures to help find the perfect location for you.
Simply select the JCA brochure you wish to view online or click the link to download your own copy.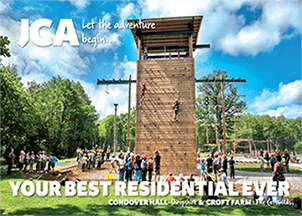 You're looking for an activity residential trip for your students that encourages your introverts to step out of their shells, highlights to the confident ones the importance of teamwork, and reminds those with a fear of heights that anything is achievable. Explore our Condover Hall and Croft Farm adventure centres to discover the best learning environment for your school or group.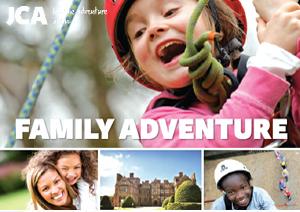 A fantastic opportunity for your family to bond and have fun together at our fantastic countryside setting of Condover Hall, Shropshire. Explore our range of on-site adventure activities and start planning your next Family Adventure for an unforgettable experience.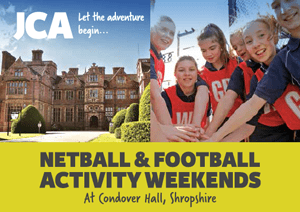 Combining sports and outbound adventure activities, junior and adult netball teams, as well as junior footballers, can enjoy the perfect mix of competitive fixtures and new outdoor experiences in our safe and secure surroundings in the heart of Shropshire.