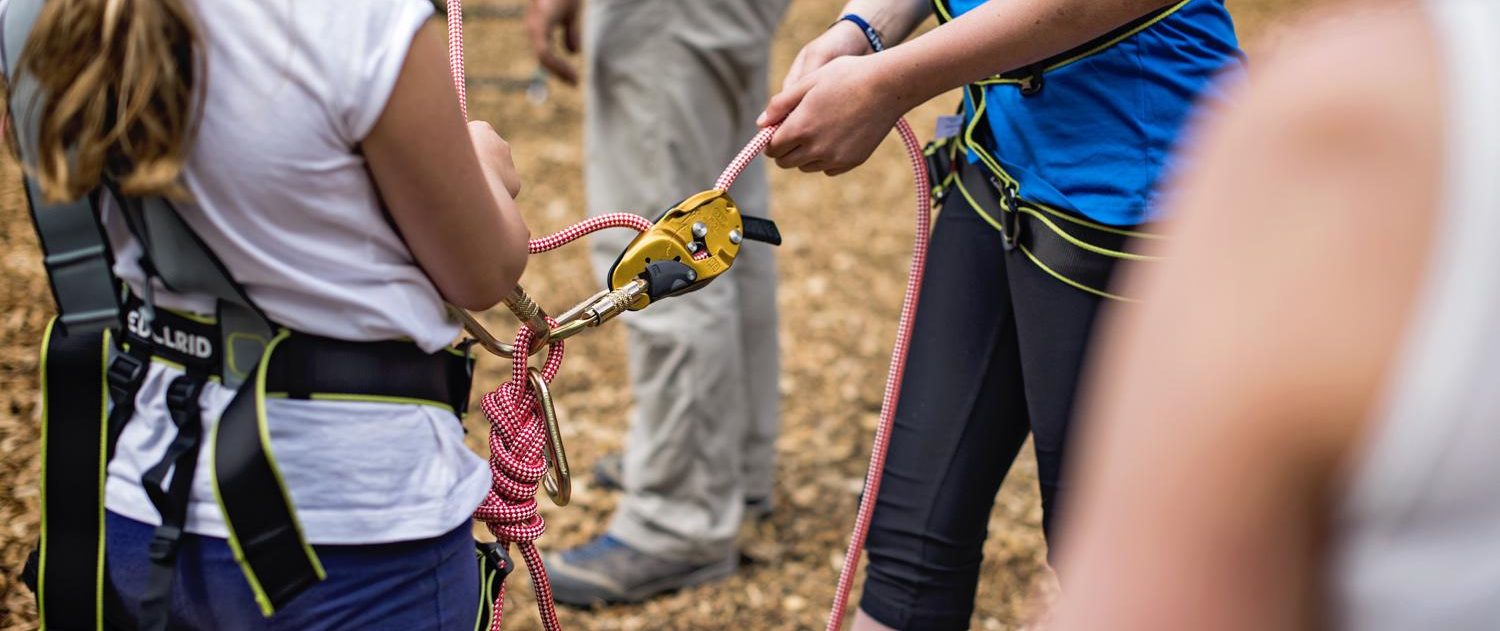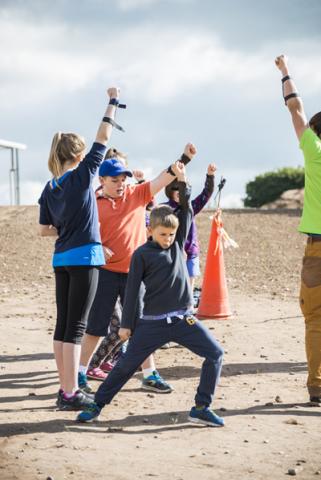 The impact of varied learning environments outside the classroom
The school grounds provide students with a familiar learning space where classrooms are geared to meet the needs of diverse learners. The learning environments are adapted and changed to be language-rich, structured but stimulating, and even culturally sensitive. Through adapting the learning environment to support children's needs (and the pedagogical preference of the teacher), schools are able to offer a greater depth of content and expand the range of student outputs. With this in mind, what would be the impact of providing young learners with a new and varied learning environment not limited by the natural constraints found within the walls of the school?
COMMITTING TO LEARNING OUTSIDE THE CLASSROOM
The moment learning outside the classroom (LOtC) is mentioned there seems to be a gather of voices who question when this can occur during the school year. They are not knocking the idea or value of LOtC, but feel time in the school year is a determining factor in being able to efficiently plan opportunities for this form of learning to occur. Where in the school calendar can this sit and what does it look like?
The question is posed as 'there exists in education a misconception that the current focus on results means schools will have less time to devote to LOtC' (LOtC – The Ofsted Perspective, Council for Learning Outside the Classroom, 2012). The thinking should not be focused around how LOtC can be squeezed into learning, but how the curriculum can be integrated through the LOtC approach. Raising attainment, improving behaviour, increasing motivation and engaging children in their learning are some of the outcomes stemming from the LOtC experience channelled by a JCA adventure.
WHAT DOES OUTDOOR LEARNING LOOK LIKE WITH JCA?
Outdoor learning with JCA picks out the most relevant learning children need for personal development. The value of this learning experience encapsulates both the impact on improved attainment as well as helping children of all ability levels and learning styles to feel achievement.
Through our broad range of JCA adventure activities, children are able to take on challenges they may not otherwise have the chance to experience. Together with highly motivating qualified instructors, the JCA activity centres provide stimulating learning environments that will drive curiosity and engagement making the experience more memorable. It means LOtC with JCA has cognitive value in delivering learning through experiential activities that encourage children to understand what they need to do, how to complete the activity, and lock in those skills to apply to future experiences.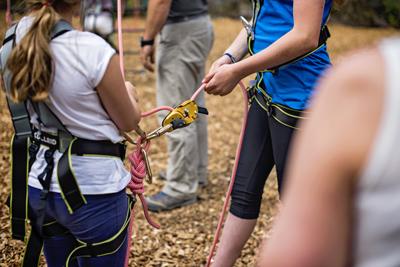 RAISING ACHIEVEMENT
Raising achievement can be interpreted through outdoor learning experiences in multiple ways. Through the JCA activities, students are made aware of their objectives through skill-based learning. Due to the nature of the tasks, students will need to call upon a number of additional attributes that may already exist or will develop through the session. This can include working collaboratively; demonstrating empathy through listening and responding appropriately to their peers' suggestions; communicating their thoughts and feelings; responding to challenges; and seeking solutions to problem solving activities. Being faced with activities that call on these qualities, students are destined to experience these and remember the outcomes. It can result in not only working better as a team through enhanced levels of communication, but a greater focus on completing the task at hand.
SUPPORTING THE QUALITY OF TEACHING
With JCA instructors taking the lead of on-site activities, teachers are provided with the chance to observe their students in a variety of practical scenarios. Students will be learning skills and strategies and applying them to real tasks providing reinforcement and purpose to their learning. Teachers will be able to study how receptive their students are to this learning and acknowledging the value of the instruction in then being able to apply it to the task. This will be hugely beneficial for the teacher back in class in adapting their delivery to different learners taking into account the approaches best suited to certain individuals.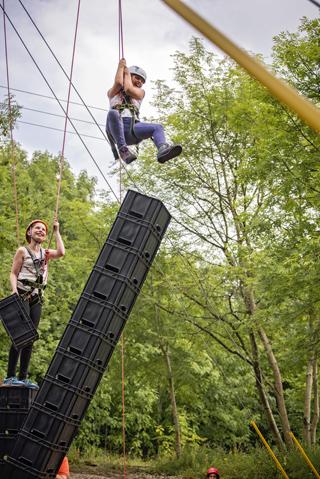 IMPROVING BEHAVIOUR
A lack of motivation in what you do can lead to a change in behaviour. Richard L Curwin's Meeting Student Where They Live identifies the intertwined challenges found in students' headspace. The challenge results in unmotivated students frequently misbehaving and students who misbehave frequently not caring about learning. The JCA residential experience provides teachers with an effective behaviour solution that avoids the feeling of a teacher forcing a strategy to improve student behaviour. There may be certain individuals who will benefit more from the experience impacting a change towards positive behaviour back in school. This may be because the residential experience provides a change of learning environment and new learning experiences through new challenges not immediately associated with learning in the eyes of the student.
While behaviour needs to be understood through causality (i.e. Child A may struggle to understand a concept in class, is uninterested in learning, or is defiant in nature), the residential experience can provide the motivation to the student to experience learning in a new environment and experience success. By experiencing achievement, there is the potential for perceptions to learning to change and motivation increase as the learner seeks further opportunities to succeed or even receive praise.
INTEGRATING LOTC DURING THE SCHOOL YEAR
Identifying opportunities for LOtC can be kick-started with JCA residential activity breaks. It can provide teachers with an opening to engage and focus learners. The bonding element of a residential also allows for relationships to develop allowing teachers and students to better understand one another. On returning from a residential activity trip, there are opportunities to integrate the experience into future learning within the school grounds. As well as supporting core skills, including reading, writing, mathematics and communication, schools can expect to see knowledge and understanding mean something more to the students leading to raised attainment. The LOtC experience with JCA therefore doesn't need to be considered in isolation from learning carried out at school and can instead be considered as part of teachers' long-term and subsequent medium-term planning.
LOtC provides young learners with the opportunity to make progress regardless of their ability. This takes into consideration achievement as recognised by the learners through self-assessment and praise from their peers and seniors, but also progress as acknowledged by the teacher.
Outdoor activity centres vary in their offering but still provide the teachers with the opportunity to see their students interact with a new learning environment. How children respond to new and varied tasks will help the teacher in understanding the individual better and recognise clearly how the learner has developed. LOtC through JCA's activity centres therefore works to provide students with fresh impetus to discover new learning, create memories with peers, and take away newly developed skills they can use as they develop into lifelong learners. For teachers, the impact of these varied learning environments allows them to call upon these very same experiences and use them to their advantage back at school.
We'll help you get started!
Give our outdoor learning account managers a call and chat with them about our outdoor education and learning programmes. We have activity centres across the UK catering especially for primary and secondary school groups.
Alternatively, you can always pop us an email at [email protected] – Looking forward to working with you!
24 January 2019
---
16 October 2018
---
4 October 2018