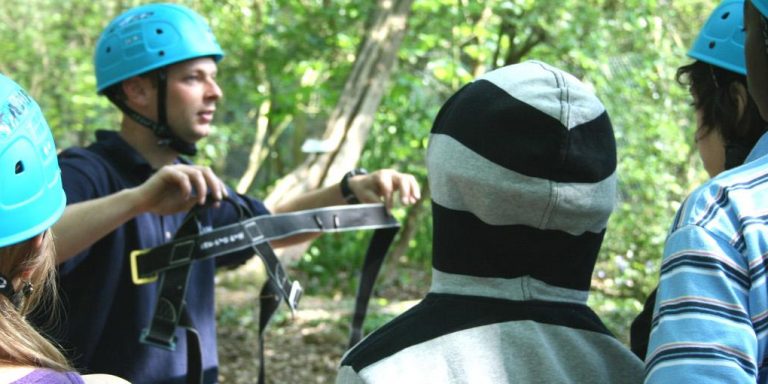 Safety is our top priority when welcoming groups to any one of our JCA activity centres. Our culture of safety awareness encourages everyone on-site to consider their surroundings – a key element in outdoor education.
By ensuring our high expectations of safety and security are met every day, we believe it provides a better environment to enjoy the excitement of a JCA adventure.
Safety Management System
All of our UK activity centres comply with the health & safety requirements necessary to operate, with copies of our public liability insurance available at each JCA centre reception.
A Safety Management System is in place at our JCA activity centres, which has been externally inspected and verified with each member of staff trained to the standards depicted. This works alongside our Emergency Procedures Plan every member of staff must become efficient during their training.
JCA instructors hold the Health & Safety Executive Appointed Person award and carry a first aid kit for all activity sessions available to groups. A senior member of the JCA team with the First Aid at Work qualification is also present at each of our sites.
Our team ensures our policy on safety can be seen in action every day at our JCA activity centres. Safety and equipment checks are conducted and recorded at the start of the day prior to groups arriving for their first activity. If any equipment shows signs of wear, the item is removed and replaced accordingly, in line with our Safety Management System.
Thorough risk assessments have been carried out for all activities available to groups at our UK activity centres. These support Party Leaders in their planning and getting the all-important authorisation from their senior leadership team and relevant authorities. Generic documents are available to download within our Party Leader information section.
In the event of any accidents or near misses arising, these are recorded by the centre staff, analysed by management, and corrected to ensure such issues are avoided in the future.
Contact us if you have any questions or concerns.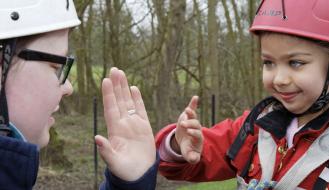 Accommodation Security
While the accommodation styles may vary at each of our UK activity centres, the emphasis on security does not. Our operating systems at each centre ensure we meet the highest standards of security. At all of our activity centres, a member of JCA staff is on call 24 hours a day. In the evenings, senior staff are on duty until late, whereas at some centres, night porters take over to patrol the grounds throughout the night to the next morning.
All JCA staff wear a JCA uniform and a name badge with photograph ID. It is essential any visitors to our activity centres sign the visitor book upon arrival and wear a visitor badge.
In addition to these, our activity centres have clearly defined perimeters with security barriers and most operate CCTV security.
Further information on fire drills, safety on-site, our Code of Conduct, and security can be found in our Party Leader Packs. Please also refer to our JCA Safety Management System and risk assessment documents prior to arriving for your JCA adventure.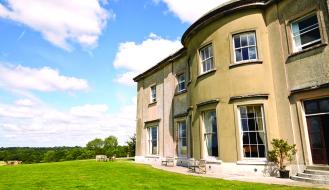 Accreditations
Keeping up our high standards of quality learning experiences and safety during our residentials, we are recognised for the hard work we put in to continue to exceed the standards defined by the British Activity Providers Association (BAPA). As an accredited member of BAPA, we meet the high levels of quality, safety and value set for activity centres and residential providers. We're also accredited with the Learning Outside the Classroom (LOtC) Quality Badge, which means you can be assured of quality and safety across all of our residentials.
Training
We believe all residential visits play an important part in a young person's education and understand necessary precautions should be undertaken by Group Leaders when taking young learners on such educational experiences. We take the safety of our guests seriously with our JCA team having completed specific training for their roles as part of your visits. We have also at the training recommendations for schools as set out in OEAP National Guidance, DfE Guidance, and current best practice. We, therefore, recommend schools attend/complete Visit Leader Training and EVC Training, which can be undertaken through EVOLVE Advice.
Risk assessments downloads
Condover Hall Activity Centre's LOtC Quality Badge
Croft Farm Waterpark's LOtC Quality Badge
Adventuremark Certificate – Condover Hall