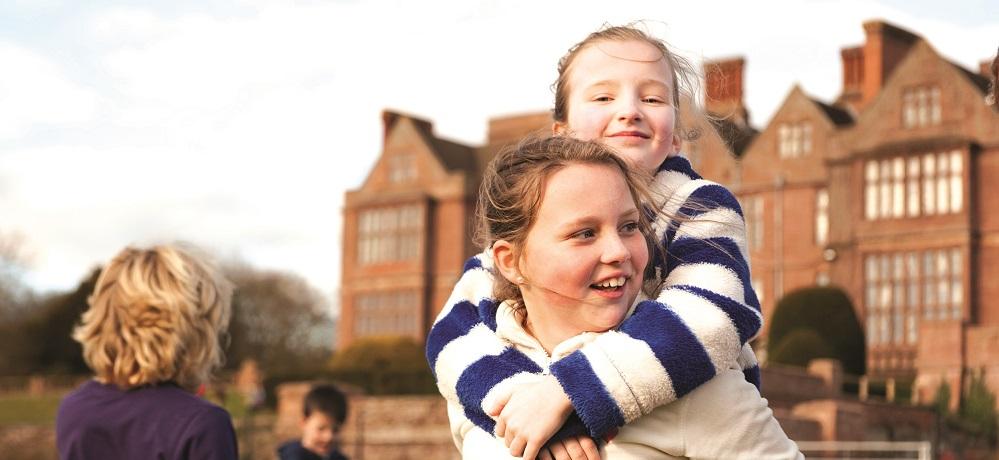 Over 1.5 million children are taking part in Outdoor Classroom Day nationwide, which happens twice a year in May and in November, taking on this brilliant opportunity to get outdoors and enjoy learning outside the classroom.
At JCA, we are keen outdoor education advocates and believe in the impact of outdoor learning on children's physical health, mental health and general well-being. Read on for our inspiring ideas to help teachers prepare for Outdoor Classroom Day.
Taking subjects outside
Students often get to practice sports outdoors during PE lessons, or to go out and explore during Geography trips while other subjects are typically at home in the classroom. Outdoor Classroom Day is your chance to take your subject outdoors and have fun teaching in a park, a garden, a forest, or even the beach.
For some, it can be easier to learn by doing. The complexity of sciences, physics and biology can make much more sense when illustrated with an outdoor activity. Hibernation, pollination, surface tension, wildlife corridors… the list of phenomena that can be explored outdoors goes on!
Art is always a fun one. Who wouldn't want to get out and use plant life, mud and grass to create expressive art pieces? Why not take a look at religions around the world and teach pupils about the Hindu festival Diwali through colourful floor art.
The opportunities for imagination and creativity are endless when exploring your subject outdoors.
Lessons ideas
Literature
Take your students to a chosen location and ask them to create a short story or a poem from elements they can see around them, whether it is a dog, a tree, a person passing by, or a school bus… inspiration is everywhere! This can be a fun way to learn how to take things we see or use in everyday life and turn them into a story, and a great opportunity for children to use their imagination, be creative and develop their writing skills.
Geography & Biology
Take a trip to the beach, a hillside or a forest, and let children explore their local flora and fauna. What animals live in your local area? How many different species have you encountered on your day out? What do these animals feed on? Where do they live? What type of sea shells did you collect? Where do waves come from? Why does the tide occur? Create a questionnaire children can prepare before the trip and then collect answers with real-life examples on the day. The next day compare answers to see if students know their local environment as well as they think they did. There may be a few surprises!
Art
Choose a location such as the school grounds, a nearby park, or local gardens and give students disposable or digital cameras. The pupils' objective on their journey will be to capture a specific theme in pictures. It could be something abstract such as 'beauty', 'friendship', 'happiness', or simpler subject matter such as 'blue' or 'plants'. Upon printing, pupils can make a collage with their pictures and examine how their peers illustrated the same theme in different ways.
Religion
Visit your local church, mosque or synagogue, which could be a completely new experience for some children. This is a great way to learn about different religions, places of worship and how people use these places. Going to a holy place allows teachers to illustrate aspects of a religion taught in class, such as architecture or related art.
History
A trip to a remembrance monument can be a good opportunity to look into the impact of WWI and WWII on the local population without having to travel too far with your class. How did it affect the people living in the area? What is the local community doing to celebrate soldiers and survivors? These are questions that can be used to keep children interested and focused.
P.E.
P.E. lends itself perfectly to Outdoor Classroom Day and it's easy to imagine your P.E. lesson on the day hosted outside and pupils making the most of the fresh air while taking on different sports. If you'd like to see your pupils develop skills in a new challenge such as climbing, abseiling or high ropes, why not visit a JCA centre for an activity day and see their confidence, relationships and skills skyrocket!
Resources available
More information on the day is available on the Outdoor Classroom Day website. Take a look for lesson ideas, materials and their outdoor library.
National Geographic Kids is also a great source of inspiration.
To find out more about the benefits of outdoor learning, check out our last blog 'What are the benefits of outdoor learning?' published earlier this month.
Follow the hashtag #OutdoorClassroomDay and find out what other schools and teachers are doing to prepare for the next