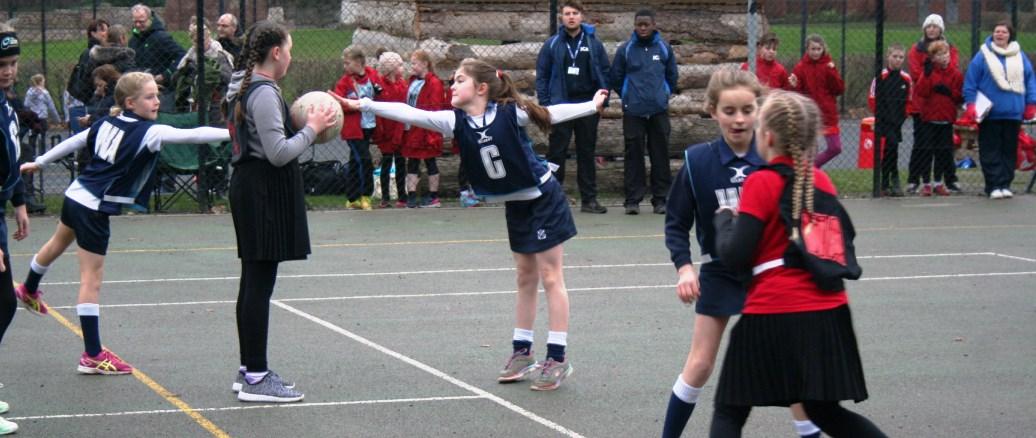 What is High 5 Netball?
High 5 netball is an increasingly popular, entry-level version of the game designed specifically for young players aged 9-11.
Played in schools and communities nationwide, it helps kids get active, develop new skills, have fun and make new friends – everything that JCA trips are all about!
Matches see 5 players per team on court at once and in some cases, children take on off-court positions such as timekeeping and scoring. By offering children a role during non-playing time, High 5 is seen to engage children and hold their attention for a longer time. The game can be for mixed or single-sex teams with a maximum of two boys on court at any one time.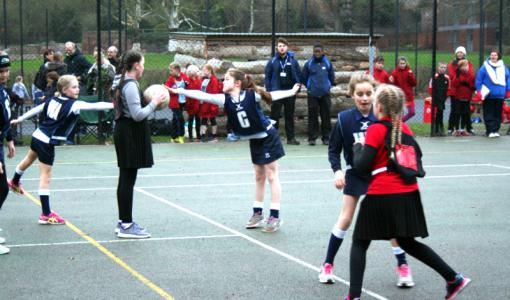 What on-court positions are used in High 5 netball?
High 5 netball positions on-court are:
Goal Keeper (GK)
Goal Attack (GA)
Goal Defence (GD)
Centre (C)
Goal Scorer (GS)
Off-court positions include:
Scorer/s
Timekeeper
Centre Pass Marker
What are the differences between traditional netball and High 5 netball?
Some differences between the traditional game and High 5 include:
a lower net at 9ft,
a four-second time limit on passing or shooting,
fewer positions on court
the Goal Keeper and Goal Shooter are allowed in two-thirds of the court (opposed to one-third)
positions that are removed from High 5 are Wing Attack and Wing Defence
What do children learn from High 5 netball?
A key part of High 5 is players rotating round positions, enabling all young netball stars to experience every position on court, learning the role of each position and encouraging as many players as possible to participate. If children choose to pursue the sport further, this method results in more adaptable players as they get older.
High 5, like the traditional game, has a defined set of rules that players must follow. Penalties can be earned by standing too close to the player you're marking or making footwork errors, so players have to stay on their toes! By learning and adhering to the rules, children learn discipline in a competitive environment.
How to play High 5 Netball and what are the rules?
As High 5 Netball is specifically designed as an introduction to netball for under 11s, the rules allow more freedom around the court and give players more time to make tactical decisions.
It follows similar rules to traditional netball but there are some differences. Use this handy rulebook, put together by England Netball, to find out how to play, a list of rules covering; footwork, playing the ball and start of play, and how to rotate players.
High 5 netball tournament with JCA
We're always looking to expand JCA Netball and make the game available to everyone and anyone who wants to take to the court. Last year we launched a new High 5 netball weekend in partnership with the fantastic HC Tournaments which was a real success!
In 2019, we will be running our High 5 netball tournament and team-building weekend aimed at players aged 9-11 on the 21st-23rd June 2019. So bring your team along and see them develop their skills and take part in adventurous outdoor activities at Condover Hall. Get in touch with Rosina to reserve your team's place here.