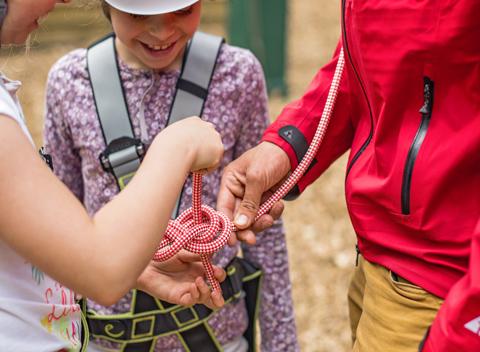 The great outdoors was never so enticing!
Activity instructors come from all over the UK and spend time with groups building a rapport and sharing their skills and enthusiasm for physical challenges and overcoming fears. They thrive on seeing children and adults depart the centres victorious having conquered their own inner Everests.
But what benefits should our apprentice activity instructors expect to get out of their time training and upskilling? What should they look to get out of their apprenticeship and where can it take them next?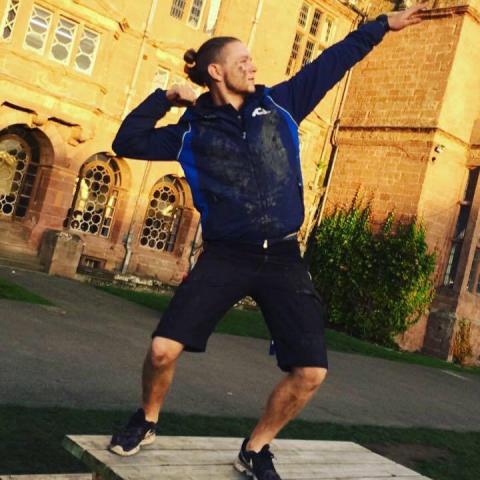 1. Friends: They'll be there for you
Any apprenticeship role in the activity and adventure sector should be a friendly, supportive environment.
Because of the nature of outdoor physical education, instructors need to trust each other fully and naturally this leads to deep and lasting friendships. People who will have your back in tough times and who, in 20 years, you can laugh about that time they pushed you in the Condover Hall lake!
2. Learn the skills while you pay the bills
We all wish we could have been paid for going to school or university right? Apprentice activity group leaders essentially get that but also get to run around having fun and meeting amazing people AS THEIR JOB.
They're set up with skills that not only translate to leadership abilities in other sectors or industries but the practical skills learned – while also enabling you to save or pay your way in life – are skills no one else you know will have. Can Sophie from Uni scale a 40 foot wall in 30 seconds or identify poison berries from edible ones? I think not.
You're basically Katniss Everdeen.
3. The Great Outdoors
Ever worry about the affect staying in an office or classroom all day can have on your mental and physical health? Yeah, us too!
That's why we put so much stock in outdoor education and physical challenges. As an apprentice activity instructor, you'll benefit from your office being covered in grass, woodland, lakes, climbing walls and high ropes.
4. Discover Yourself
Yeah we know, this sounds a little airy BUT we guarantee you'll finish your apprenticeship having learned some new things about yourself. It's a really rich opportunity to assess your strengths, weaknesses and to allow other people to challenge you. Students, parents, teachers and group leaders will sometimes push you. There is a lot more to being an activity instructor than just giving practical instruction and this will help you reflect on who you are and who you want to be too.
5. Give Yourself Time
Smooth Segway into this one! Don't know what you want to do or be? Well that's just fine and going through an activity instructor apprenticeship will really help you. You'll have a set amount of time to grow, develop, learn and think.
You may be surprised at how differently you feel about your future career after your apprenticeship is finished.
6. Expand Your Horizons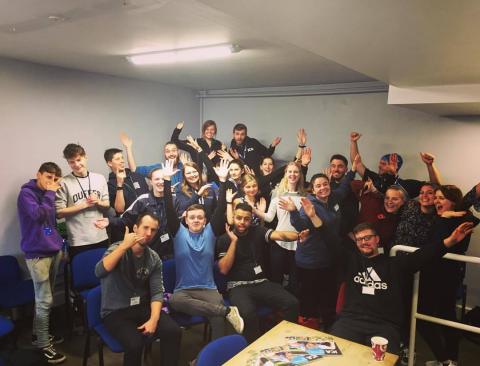 There are very big and varied teams that make up the running of an activity centre. A lot of people from different backgrounds with a plethora of skills come together to make an activity centre a great place for those wanting to grow their group leadership skills, but it also means there are a lot of other things to learn outside of the scope of your allotted role.
You can expand your horizons and skills by learning management, catering, health and safety and have the opportunities to find out if there are other areas of working life you enjoy and have an interest in.
7. Every day's a gym day
Love keeping fit? Need some motivation and want a job that means never sitting behind a desk? Activity co-ordinators and leaders are always on their feet. Climbing, abseiling, keeping up with young adventurers; all this and the lifestyle of an activity instructor will mean all the benefits of an active outdoors job.
We're Recruiting!
Like the sound of all these benefits? Then head over to our internal recruitment team's site now and apply for our apprentice activity instructor role. We'd love to have you as part of the JCA instructor team.
Start your outdoor career adventure now!
Apply for apprentice activity instructor for JCA at Get Up & Go Jobs