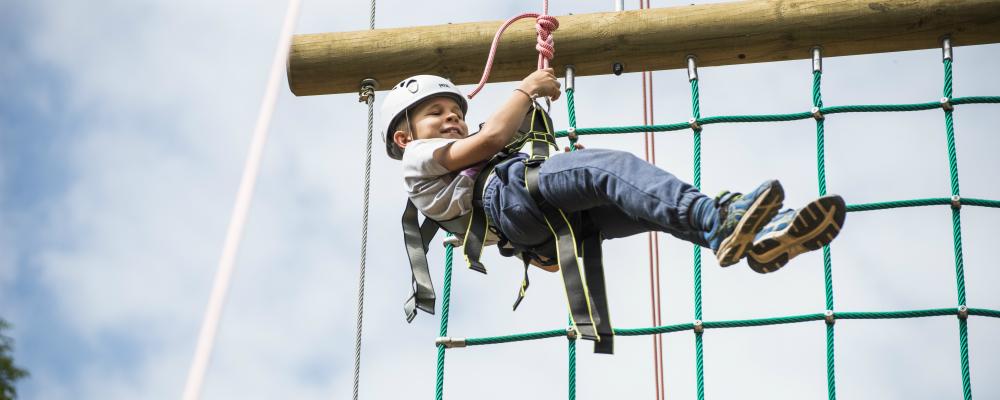 Far more than just a school trip, our ultimate adventure residentials provide an outdoor learning experience that can provide lifelong memories for your pupils and be one of the best first experiences children spend time away from their parents or guardians.
And, with JCA, your school residential doesn't just have to be taken in the height of summer, in fact, there are some extremely rewarding benefits of heading on a JCA activity trip in the low season during autumn and spring.
1. Boost pupil's resilience, self-confidence and wellbeing
Allowing your students to challenge and engage themselves in a residential environment can enhance their willingness to try something new and further their self-belief. Taking your school group on a low season activity trip will increase your student's self-confidence and participation back in the classroom – setting your pupils up for the rest of the academic year or perfect for pre-exam teaching.
87% of secondary students felt more confident to try new things after a residential
2. Create lasting relationships between students, teachers and the whole class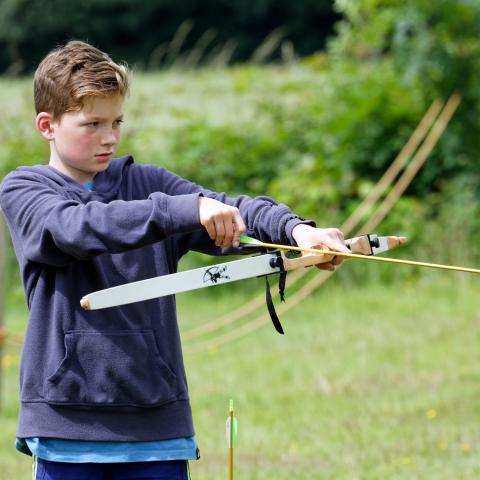 The change of environment on a residential brings a new dynamic for children to adapt to, it eliminates the options of using a 'home' or 'school' personality and gives them the opportunity to truly be themselves – this allows deeper relationships to be formed and sustained back in school, boosting cohesion and fostering a sense of belonging. The sooner the residential, the sooner children can bond with one another and the sooner teachers get to know their pupils, leading to a more trusting and respectful relationship on return to the classroom, throughout the year.
Residentials are also perfect for smoothing student's transition experiences, such as their first few months back in class, whether that's with new or returning classmates.
79% of primary pupils said they know their teacher better as a result of their residential and 84% of secondary students said they get on better with others in their class
3. Uncover new learning opportunities, embed learning back in the classroom and increase engagement with learning
Ignite a passion for learning in your pupils that can be taken back into school life and nurtured throughout the year. Heading on a low season residential leads to improved student engagement in learning, which can have a long-term impact on their education or give that much-needed boost right before important exams.
The residential will also give teachers the opportunity to gain a better understanding of their students, how pupils interact with activities differently to how they may typically approach tasks in the classroom, how teachers can respond to them and a range of new learning opportunities to be practised back in the school environment.
4. Positive changes in behaviour and attendance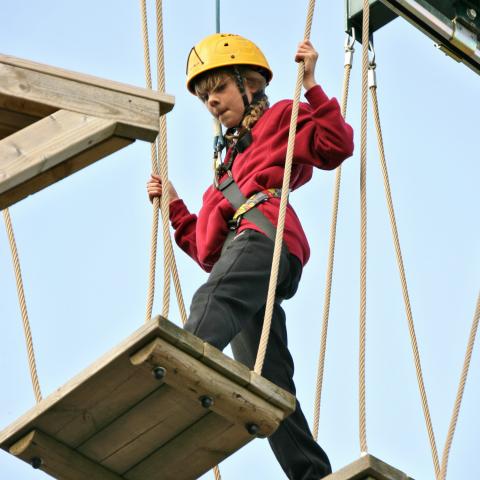 Residentials have been proven to have more than just a positive impact on engagement in learning and motivation, they also lead to improved behaviour and attendance post-residential. Better relationships and understanding between staff and students results in better behaviour within the classroom, often stemming to an increase in attendance.
72% of primary pupils said that their behaviour at school is better after a residential
5. Greater return on investment
As a Party Leader aiming to take your students on an activity trip, you don't want to place a large financial burden on the children's families. Luckily, with JCA, our low season residentials are offered at a discounted price, providing schools and parents or guardians with the benefit of a greater return on investment. With cheaper prices per person compared to the peak season and the advantage of reaping all the benefits from the residential throughout the year, low season activity trips are not to be overlooked.
Written by Josh Sainsbury